Texas Vineyard For Sale - Buena Suerte Vineyard
Details
Operating vineyard includes all equipment, furnished home and existing wholesale business.
​Located in a designated AVA, this Texas vineyard is all about production…
Situated on 640± acres of land, this 80-acre vineyard is surrounded with high fence. Over half the vineyard was established in 2011. Whether you are looking to expand your operations or dive into the wine business, this vineyard produces quality Texas grapes with an opportunity for continued growth.
This offering is not about a brand or selling an event venue. This offering embodies all that's required to make good wine – the grapes. The owners have implemented techniques specific to the environment allowing them to produce ten varieties of grapes. Currently their business is primarily wholesale, but their 2017 Rose, produced entirely from their grapes, says otherwise.
The vineyard will be offered with all equipment and irrigation components, a consulting contract with Westover Vineyard Consulting, a local manager of operations, and wholesale contracts for 2022.  There is also a fully furnished modern farm house built in 2012.
The following varieties are currently being grown:
10 acres Mourvedre (planted 2011)
10 acresTempranillo (planted 2011)
10 Sangiovese (5 ac planted 2011, 5 ac planted 2021)
5 acres Trebbiano (planted 2011)
5 acres Viognier (planted 2011)
5 acres Cabernet Sauvignon (planted 2012)
2.5 acres Carignan (planted 2012)
2.5 acres Petit Syrah (planted 2021)
1 acre Peit Verdot (planted 2021)
0.8 acres Mourvedre (planted 2021)
0.7 acres Primitivo (planted 2021)
An additional 20 acres is available for planting within the high fenced area.
Improvements consist of:
1,640 SF single family residence with garage plus storeroom
Domestic water well for home
1,200 SF metal building with 16' eave height
Desander station located in a 600 SF building with concrete slab
6 irrigation water wells
Two full circle center pivots
Built in 2020-fully automated greenhouse (utilized to grow replacement vines for vineyard expansion)
Concrete loading dock with turnaround for trucks
Caliche driveway with asphalt working area
Wine Region(s)
Related properties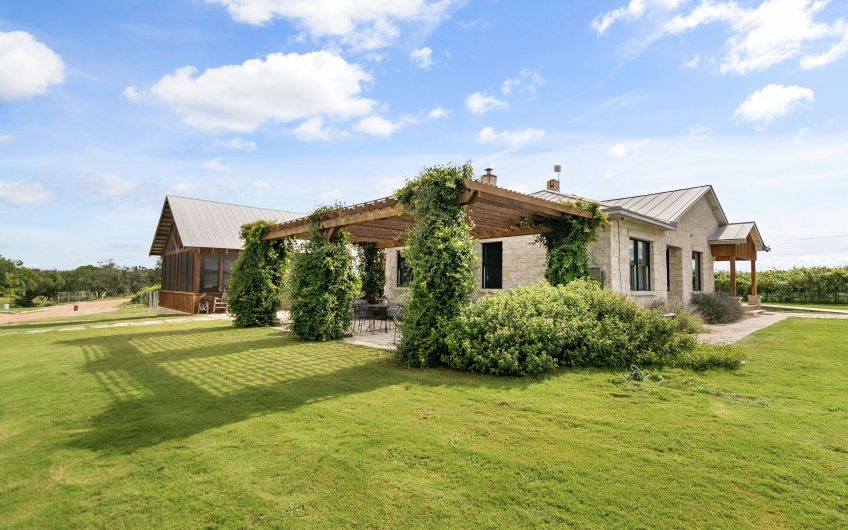 13502 E, US-290, Stonewall, TX 78671, USA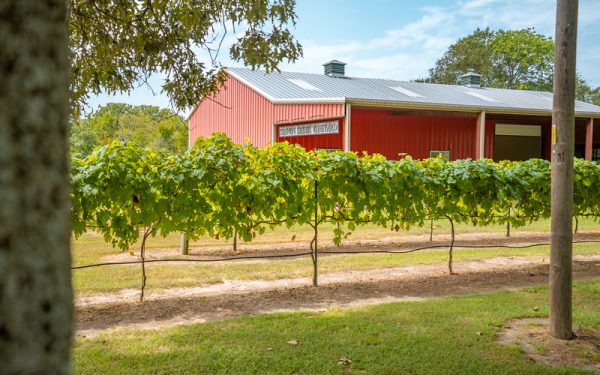 5518 TX-198, Canton, Van Zandt County, Texas 75103, USA