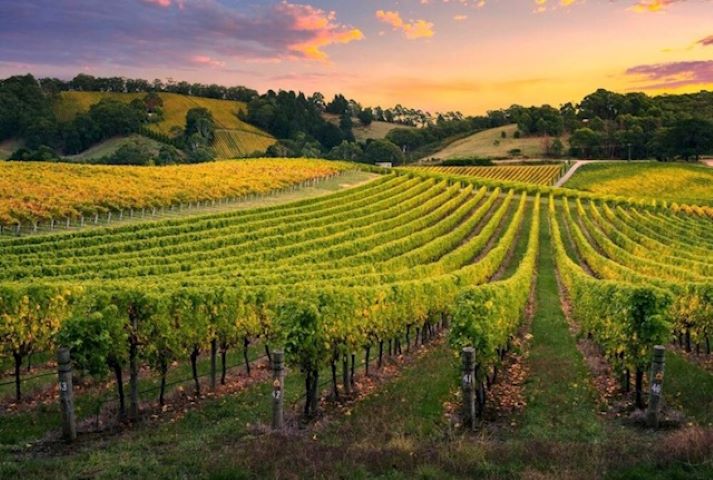 Details
The sale of the winery includes 45 acres; in which 25 of those acres are producing. The vineyard was first planted in 2003 and the production has increased by 500 cases per year over the past few years and will continue that trend. The producing acres grow grapes for Chardonnay, Pinot Noir, Riesling, Gewurztraminer, Pinot Gris, Sauvignon Blanc, Viognier and Rotgipfler. These wines have won awards and recognition at the San Fransisco Chronicle, Jefferson Cup, American Fine Wine Competition and earned many metals at the internationally recognized wine competition at TEXCOM to name a few.
Located on the 45th Parallel in Northern Michigan; the vineyard has multiple weather advantages throughout the year, and the area has been compared to that of Napa. This is one of the top 10 wineries in Northern Michigan, and it's been successfully family owned and nurtured from day one. The tasting room hosts 98 guests with additional outdoor seating which includes fire pits, art and beautiful lavender fields.
What makes this opportunity unique?
* The property is in MINT condition
* They have a distillery license
* Listed in the top 10 for wineries in Northern Michigan
As Northern Michigan has become a "Premier Wedding Destination" over the years, the winery has created one of the most beautiful venue locations in the area and can accommodate up to 250 guests. The sale comes with all of the event, winery and farming equipment and the wine inventory will be sold separately. Brand new items such as a state-of-the-art stainless-steel kitchen, an additional 12×36 foot tent, 2 ceramic eggs, as well as a newly remodeled bridal suite will be added in within the next few months to name a few. Currently, the owners are enjoying their new still as they were just given a distillery license.
There is an option, if interested, in purchasing up to 40 additional acres; 20 acres are currently planted and supplying grapes to the winery. The other 20 acres may be used for planting vines, or used to develop luxury vineyard homes, rentals or an INN! Lodging has the capacity of tripling your annual income, allowing massive growth. The septic, utilities and driveway are already in place for a new development. The current owner has always had the vision of turning the winery into "the Meadowood of Northern Michigan", by following in the footsteps of Meadowood (of Napa).
The sale includes:
* Tasting room, building & contents
* Barrel room & equipment
* Barn with equipment & tools
* Tractors, golf carts, snowmobile
* Signage, brand, website, phone number
* All social media
* Events furnishings & supplies
* Vineyard, vines, seeds, plants & food
Fantastic opportunity for a new family to take it to the next level!
Wine Region(s)
Grape Varietal(s)